See some of my original paintings and framed prints at the ongoing exhibit throughout 2015 at Chez Alice Gourmet Cafe and Bakery at 5 Palmer Square West. Stop by and try their amazing cakes and super delicious items on their menu while seeing some of my latest images that are for sale. www.ChezAliceCafe.com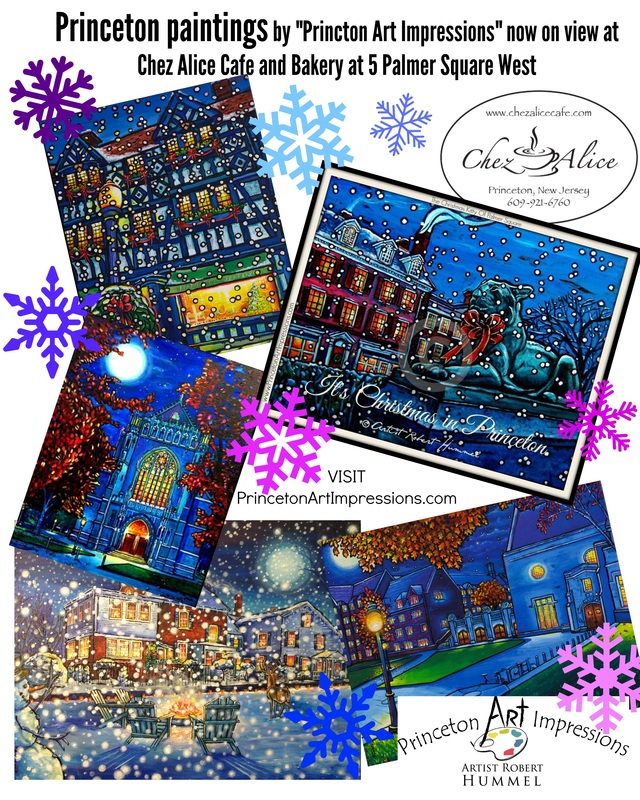 Below - Past studio open house in 2014 - Stay tuned for up coming exhibits.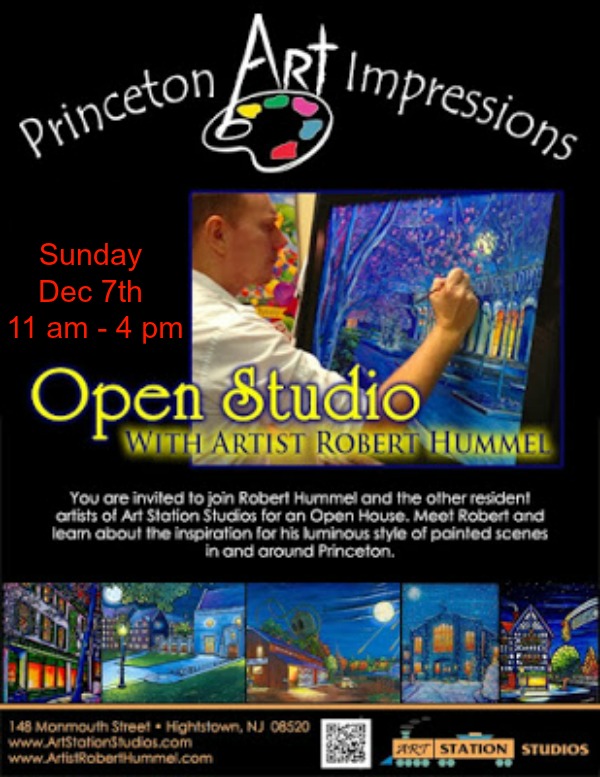 Below - Robert's past solo two month exhibit at Princeton University - Exhibit called "THE LIGHT WITHIN"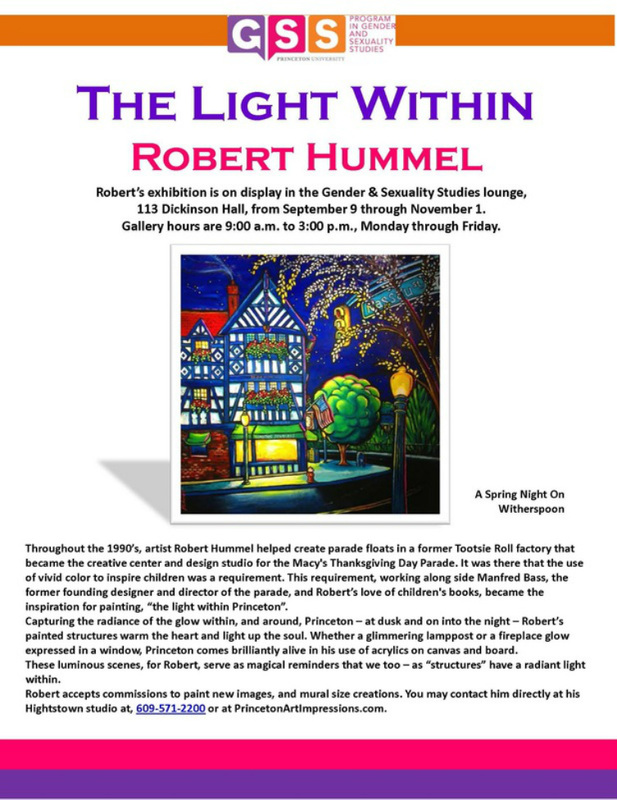 Princeton Art impressions paintings by artist Robert Hummel were featured at Princeton University for a solo exhibit at the lounge gallery for the Programs in Gender and Sexuality in Sept - Nov in 2013 on Campus . Please stop in for their other exhibits . Thanks to Dana LIchtstrahl, Sandy, Maria and Professor Jill Dolan for the lovely reception and support of my work for the two month exhibit Talented artist are on view throughout the year, Do not miss it. It's the building behind the Princeton University Chapel. Dickinson Hall.
http://gss.princeton.edu//
Past exhibit flyer above. Also part of the group show at Princeton University December and January 2013/14 show flyer below.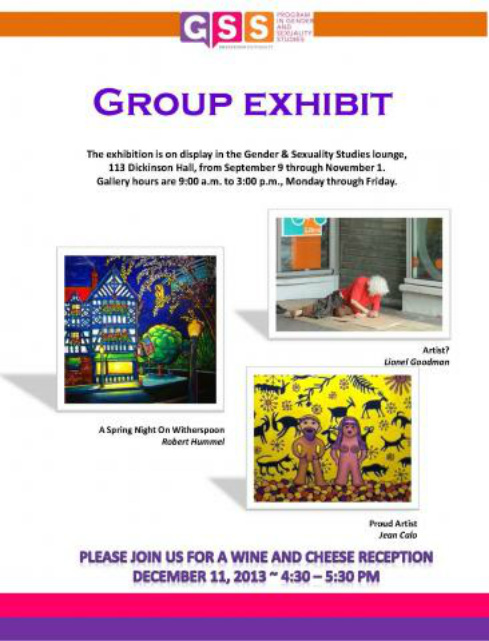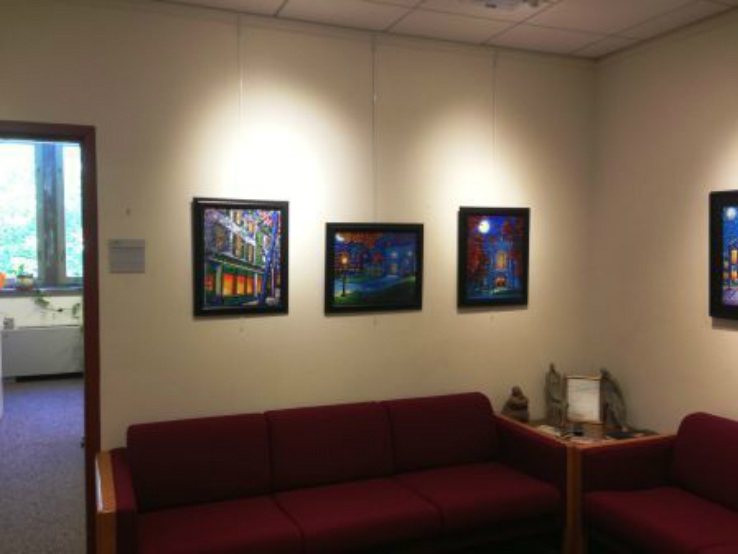 Photo from Robert's 2013 exhibit at the GSS gallery on campus at Princeton University. Special thanks Dana, Jill, Sandy and Maria for all their support. My gratitude and appreciation always.
Featuring my 3x 4 foot painting of "The Battle At Grovers Mill" (Copyright 2013 all rights reserved) Artist Hummel with West Windsor Mayor and Real Estate agent Eric Payne at a 75th War of the Worlds anniversary event. www.BattleAtGroversMill.com This painting was created in Robert's Hightstown studio that was also owned by the "Grover's brothers and company" from the early 1900's who also owned the barn and mill in Grovers Mill New Jersey. The barn and mill are featured in this scene and inspired from the 1938 Orson Welles radio broadcast that told of an invasion of Earth and the creatures first landing in Grovers Mill. This radio drama portrayed as a breaking news event, seriously frightened people across the United States.