It's Christmas In Princeton
Behind the scenes videos , photos and more that celebrate the Holidays in Princeton New Jersey
Like and follow on Facebook
www.Facebook.com/ItsChristmasInPrinceton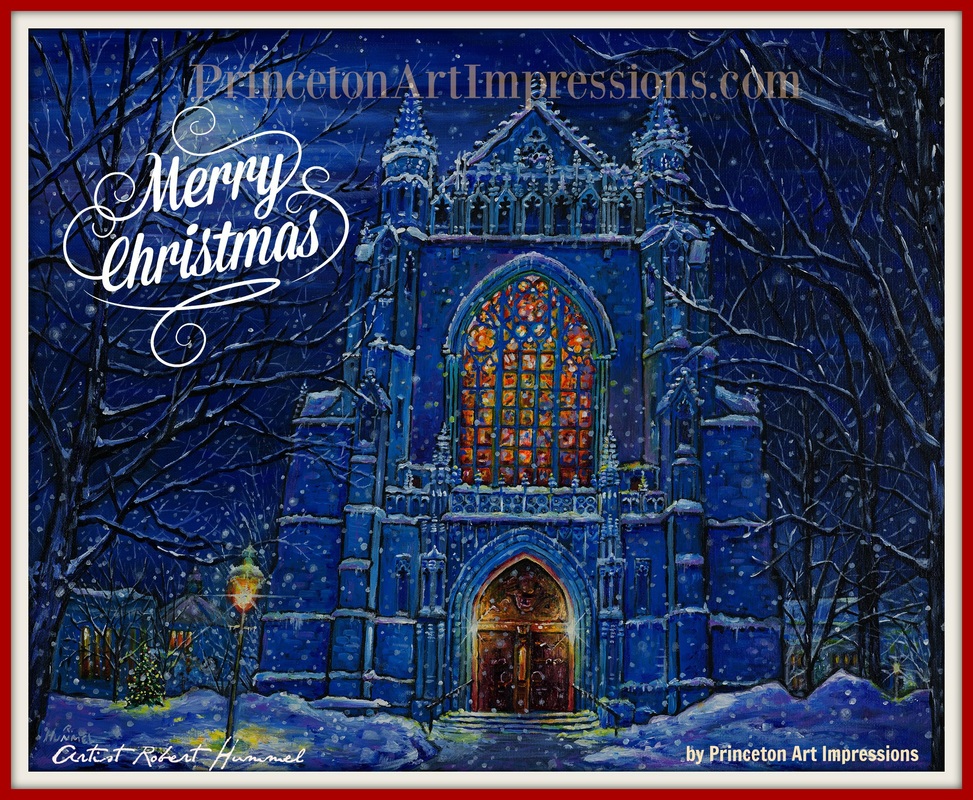 "A Snowy Christmas Eve at the Princeton University Chapel"
For many years we have attended the candlelight Christmas Eve Service at the Chapel. It was the inspiration for creating this magical snowy scene.

This original painting now lives in England with a former Princeton resident.
16 x 20 canvas prints are available mounted and ready to frame for 300.00 or 350. framed. 8 x 10 matted prints available for limited time for $35. or 50.00 with a matt and frame.

"Painting the light within" Princeton and beyond
609-571-2200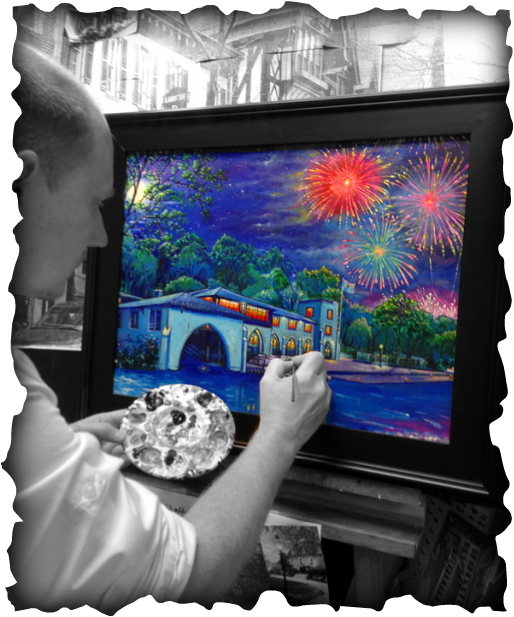 Click on Artist Hummel's photo of the Princeton boat house above to enter his growing gallery featuring his paintings of Princeton. Enjoy!


NOW AVAILABLE FOR SALE . This 3x 4 foot acrylic on canvas by Robert Hummel is available to purchase $5,500. Framed in authentic finished wood directly given for this painting from the Grover's Mill barn current owner and that were in place during the 1938 War of the Worlds broadcast. This one of a kind piece can be yours. It can be dedicated to the owner and included is a DVD of all the press it received and copies of the promo videos featured on my site www.BattleAtGroversMill.com Call 609-571-2200 or rhummel1@aol.com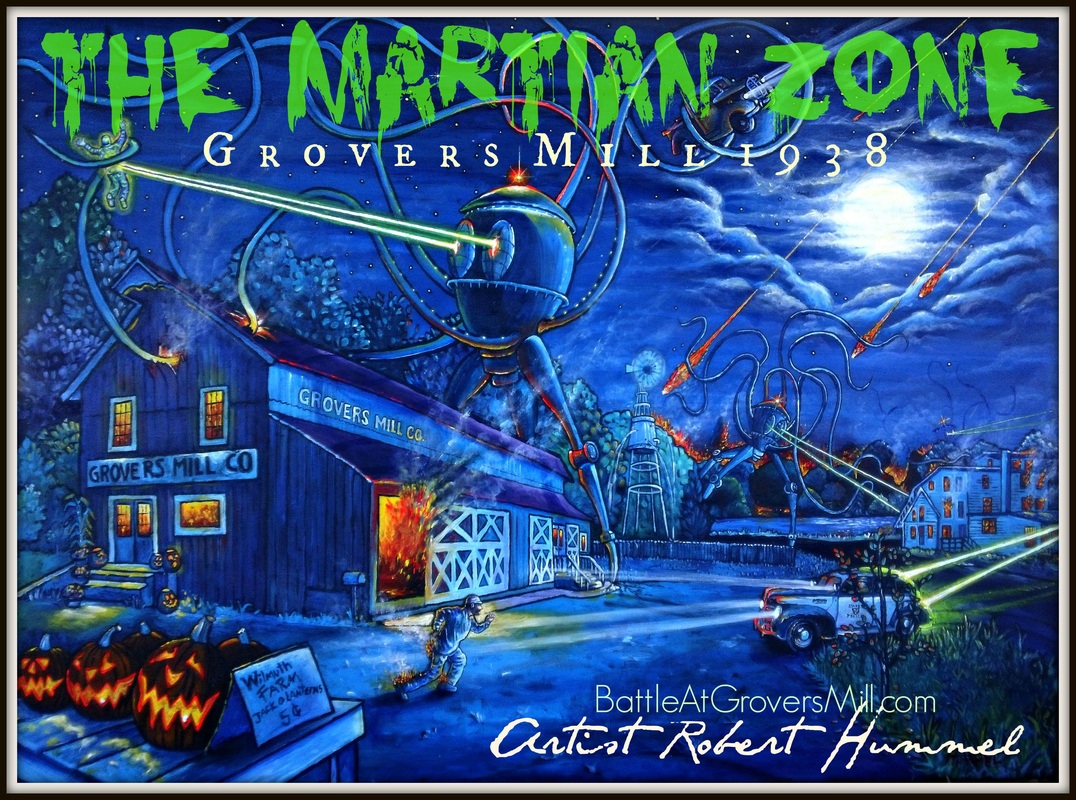 Copyright notice: Images and text found on these pages are under copyright and not to be used without permission and or proper credits added.